Description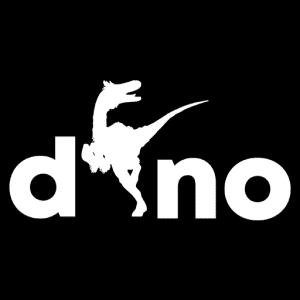 Dino ott Iptv 1 Month
Product Description:
● IPTV does not require cable or satellite. Just a simple internet connection will suffice, even 4G coverage.
you can watch TV from our IPTV service on any device. Such as Smartphone, Tablet, Samsung Smart TV, LG Smart TV and PC/Windows.
● DINO IPTV subscription offers a large of TV channels through the Internet. No matter where you are, you can watch your favorite TV Shows without a satellite dish!
The best chance to enjoy live TV without paying exorbitant cable bills.
● Our DINO IPTV are in full, including all which over 12,700 channels and over 29,800 VODs (continuously updated).
You can watch all your favorite sports and movie channel at a low price and in excellent quality.
● DINO OTT IPTV France subscription offers all French, Belgian, Swiss, Italian, German and Arabic channels.
The list of packages is constantly growing. Each time it is added, you will find new channels directly in DINO IPTV without doing anything on your side.
● Dino IPTV is a more stable IPTV system, providing SD, HD, FHD and other different quality.
SD has been unable to meet people's pursuit of high image quality. Most of the channels in Dino are in HD and FULL HD.
In addition we have added 4K resolution to the main sports channels, mainly French, Arabic, German, Namibian.
● The server also permanently updates the VOD channel list.
Latest Box Office Movies (Films by Category: Action, Sci-Fi, Drama, Comedy, Documentary, Manga, Anime, Kids, Arabic…), US Series, Arabic, Documentary, etc.
● Playlists can be customized. All channels are well organized by category and country.
Contact customer service to delete the Countries channels which you don't watch, so as not to dazzle you when looking for programs
● About 80% of channels offer EPGs.
It allow viewers to see what's on, what's on, and what's coming in the next few hours, helping you easily find your favorite shows and channels.
To Reseller
● Just buy 5 subscription to get a free distributor panel.
● Through the panel, you can get a certain number of test numbers every day. Free Test is a prerequisite for customer purchases.
● You can generate subscriptions as soon as the customer pays, to avoid the time difference with the supplier causing customers to change their minds.
● You can choose to custom DNS domain for M3U link or API Xtream code.
● You can join the engineer's telegram group to get the latest information about the server as soon as possible.
● If your client doesn't want it, refund the user from your panel and get your points back (this will be charged a fee).